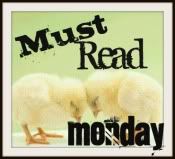 This week's topic: Favorite book you were forced to read for school, classic or not!
Okay for this first week of my participation I chose Emma, by Jane Austin. One, I really loved the book and reread it recently. Two, I'm baby-stepping into this acrostic thing as you'll notice by the itty bitty title.
Exceptionally beautiful and witty socialite, but spoiled to a fault.
Match Maker extraordinaire... well, self proclaimed anyway.
Meddling in romantic affairs, misinterpreting connections in a precarious way.
Adoration disguised as a friend, a very sweet end to her match making days.